Whaea Dolly Paul
One of the ways Customs is celebrating Te Wiki o Te Reo Māori (Māori Language Week) is by highlighting the role of our Kaumatua, Whaea Dolly.
---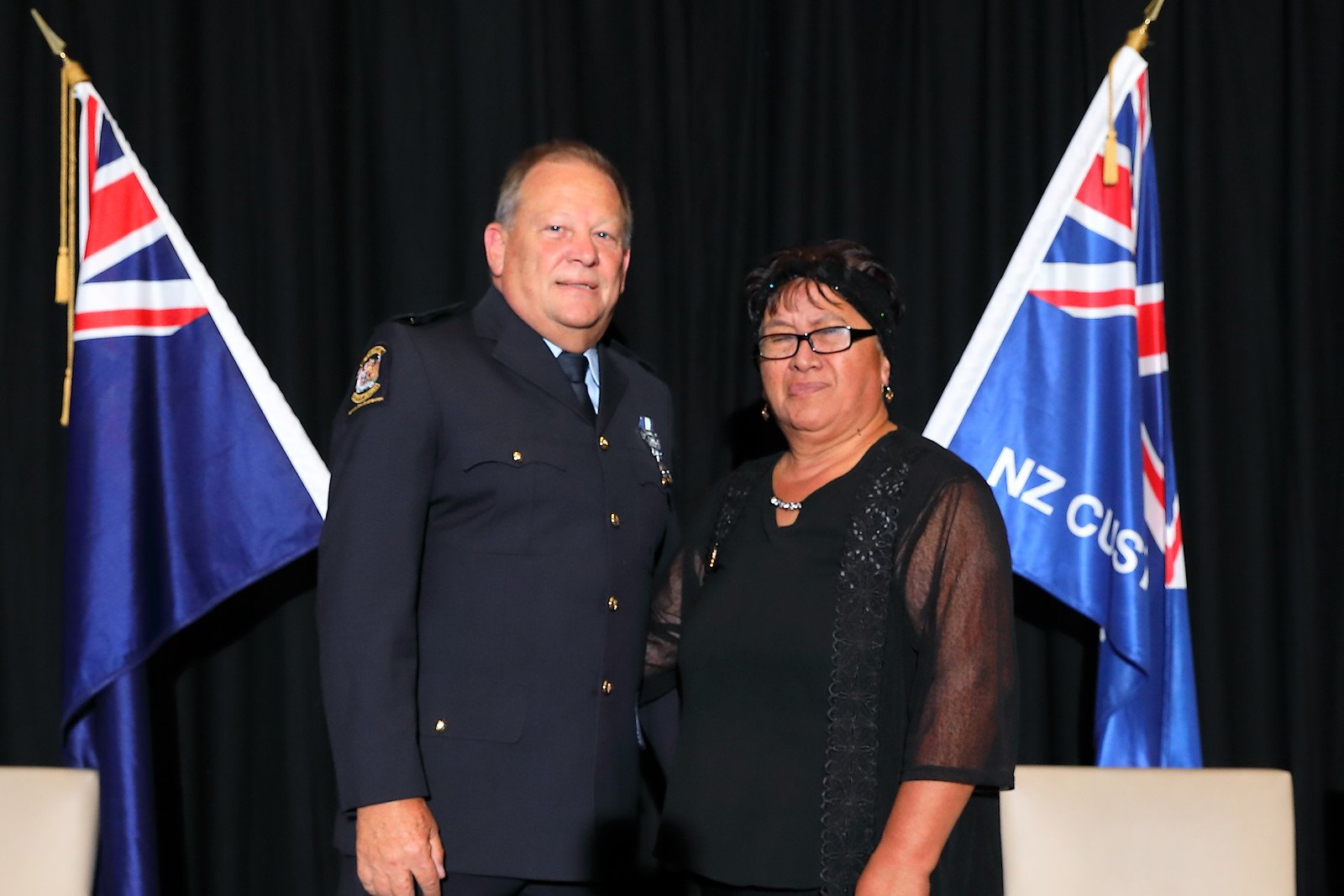 Dolly is a retired great-grandmother and has served many roles within the national and local community, including kaumatua kuia/whaea for Te Mana Ārai o Aotearoa (New Zealand Customs).
Dolly's experience complements, enhances, and enriches the growth of tikanga Māori-based knowledge for others, and supports Customs in many areas where required. Such contributions include the traditional tikanga practice of karanga pōwhiri (welcome) to international visitors. Dolly is the voice in the recordings which are located with the Māori carvings in Auckland Airport's international arrivals area.
Dolly says that Customs' role as guardians, and the effective and safe control of the border, plays an important role for her as tangata whenua in protecting her land, her whānau, and her friends – especially now with the COVID-19 restrictions.
"In my role as Kaumatua, I support many gatherings, events, and engagements with Customs. I work in line with the Kaitohutohu Mātāmua Māori (Principal Advisor Māori) and provide my best intentions to fulfill the mahi that's put before me," she says.
These may include, te reo rangatira (Māori language), mihimihi karakia (formal speeches and blessings), pōwhiri process (welcome) of graduations, ceremonial services, Te Kōnohete (a public sector cultural festival), VIP engagements, and training workshops with new recruits.
There are many occasions which need the presence of Kaumatua at the Auckland Airport marae, Te Manukanuka o Hoturoua Marae. This is an ancestral house for Customs to use for learning more about the protocols, history, and uniqueness of Māoridom.
"I feel privileged to have been asked to come on board to be a part of one of the oldest organisations in the country, and hope to contribute more towards a better understanding of Māori and tikanga within Customs," Dolly says.
Customs' Principal Advisor Māori, David Radovanovich, adds that in Te Ao Māori, wahine leadership has long been a foundation.
"Customs and the Māori network are very fortunate to have Whaea Dolly to be able to provide wisdom and guidance from a Kuia perspective, which brings balance to our other Kaumatua," he says.
"Whaea Dolly also provides mentorship to many Māori network members, and in particular our female members. Whaea Dolly's strong links to Tainui and the Kīngitanga are invaluable to Customs, as this is where both Auckland Airport and its marae, Te Manukanuka o Hoturoa Marae, are located."