Who we are
The New Zealand Customs Service protects New Zealand's border. We were established in 1840.
---
Our Māori name – Te Mana Ārai o Aotearoa – translates as "the authority that screens and protects New Zealand".
Customs has about 1,200 staff spread around the country. We're located at all of New Zealand's international airports and ports, as well as offices in Bangkok, Beijing, Brussels, Canberra and Washington DC.
Customs Executive Board
Acting Comptroller
Christine Stevenson is currently Acting Comptroller of the New Zealand Customs Service, which plays a critical role in New Zealand's economy and security through the facilitation of trade and travel, and the collection of Crown revenue.
Christine comes from a strong background in public service, joining Corrections after one and a half years as Deputy Chief Executive of the Ministry of Justice.
She has also previously worked in the private sector in Australia, and in the Ministry of Social Development. Before moving into leadership roles in the public sector, Christine worked as a chartered accountant.
Deputy Comptroller, Operations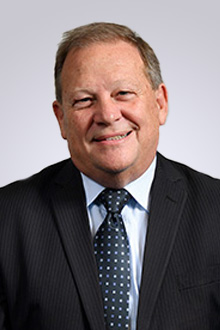 Bill Perry joined the New Zealand Customs Service in 1976.
Between 1990 and 2000 he held various positions within Drug Investigations before being appointed Manager, Inspections in 2000. He was then appointed as Manager – Northern Ports from 2003 – 2006, before moving to take on the role of Manager, Investigations until 2009 and Group Manager, Investigations and Response in April 2009.
Bill was appointed as Deputy Comptroller in August 2013.
Chief Information Officer, Information Services
Murray Young joined the New Zealand Customs Service in April 2014, having previously held a number of CIO and other management roles in the telecommunications and government sectors.
Murray has also spent a large proportion of his career working for supplier organisations predominantly providing services to the government sector.
As Chief Information Officer, Murray is responsible for the provision of technology and information to support the business activities of Customs and our stakeholders.
Group Manager, Finance, Strategy and Performance (CFO)
Kevin Martin is Group Manager, Finance, Strategy and Performance (Chief Financial Officer).
Kevin is a chartered accountant who started his career in the business services division of a large accountancy firm.
Before joining Customs, he held senior finance roles in consultancy organisations in New Zealand and Australia where he was responsible for financial reporting and management for both local and international business units.
Group Manager, People and Capability
As a member of the Executive Board, Jacinda Funnell is responsible for Human Resources, Learning and Development, Training and Health and Safety.
She managed the review of the Customs and Excise Act up to consideration of the Customs and Excise Bill by the Foreign Affairs, Defence and Trade Select Committee. Jacinda has over 20 years' experience in the public sector, largely in policy roles including at the Ministries of Defence and Transport.
Jacinda worked as a Private Secretary to the Minister of Defence and in the Australian Department of Defence on secondment and has represented New Zealand at international defence and transport fora.
Group Manager, Policy, Legal and Governance
Michael Papesch joined the New Zealand Customs service on 2 September 2013 as the Group Manager, Policy.
Michael has nearly 30 years of policy experience in the public sector, including senior roles in the Ministry of Social Development, the Department of Building and Housing, and the Treasury.
Most recently, he was the Director of the Pike River Implementation Team at the Ministry of Business, Innovation and Employment. This team was responsible for implementing the Government's response to the recommendations of the Pike River Royal Commission by the end of 2013.
Michael was appointed to this role on 10 August 2015.