Who we are
The New Zealand Customs Service protects New Zealand's border. We were established in 1840.
---
Our Māori name – Te Mana Ārai o Aotearoa – translates as "the authority that screens and protects New Zealand".
Customs has about 1,200 staff spread around the country. We're located at all of New Zealand's international airports and ports, as well as offices in Bangkok, Beijing, Brussels, Canberra, London, Tokyo and Washington DC.
Customs Executive Board
Comptroller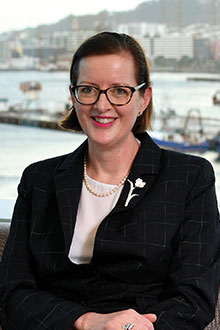 Christine Stevenson was appointed the Chief Executive and Comptroller from 1 January 2019 for five years. In February 2019, she was reassigned as Acting Chief Executive of the Department of Corrections and returned to Customs in February 2020.
In December 2020, Christine was appointed chair of the Chief Executive level of the Border Executive Board. The members of this interdepartmental executive board are jointly responsible to the COVID-19 Response Minister, Hon Chris Hipkins, for the operation of the Board and the effective governance and oversight of the end-to-end border system.
Prior to joining Customs, Christine was Deputy Chief Executive of the Department of Corrections, where she supported the Chief Executive, represented the Department, and provided leadership across the justice sector. She is also a former Deputy Chief Executive at the Ministry of Justice and the Ministry of Social Development.
Deputy Comptroller, Operations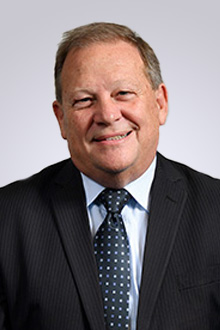 Bill Perry is the Deputy Comptroller - Operations.
He is responsible for all operational activities, including: Intelligence, Investigations and Enforcement; Border Operations; Strategic Business Development: Business Improvement and Innovation; Revenue and Assurance; and Service Development.
In additional to his responsibilities as Deputy Comptroller - Operations, Bill is the Senior Responsible Officer for Customs' response to COVID-19, and he is also the Senior Responsible Officer for the Border pillar leading the All of Government response to COVID-19.
Bill was appointed Deputy Comptroller – Operations in 2013. He has participated in a number of New Zealand Government officials committees, including the Justice Sector Deputies Group which focuses on reducing the influence of gangs, and the Maritime Security Oversight Committee which ensures New Zealand's maritime interests are kept secure. Bill has also regularly represented New Zealand at meetings of the World Customs Organization. As a member of Customs' Executive Board and Senior Leadership Team he has provided leadership on strategy and promoting and embracing diversity within Customs.
Bill joined Customs in 1976 and his roles have included Northern Ports Manager, Investigations Manager, and Investigations and Response Group Manager. In 2019, he was the Acting Chief Executive of Customs.
He has completed Oxford University's Advanced Management and Leadership programme and been awarded the New Zealand Customs Medal with four clasps.
Deputy Chief Executive, International and Governance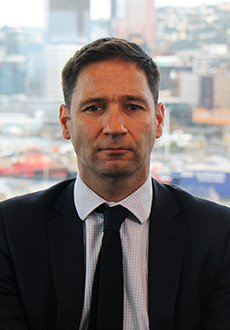 Jamie Bamford is the Deputy Chief Executive, International and Governance.
He is responsible for a range of portfolios including International Engagement, Risk, Assurance and Integrity, Strategic Communications, Correspondence and Ministerial Servicing, Business Performance, and Governance. Jamie is also leading the work programme to develop the world's smartest border.
Jamie joined Customs in 2015 as the Group Manager - Intelligence, Investigations & Enforcement. In this role, he led and supported the organisation's move towards an intelligence-led, risk-based border management approach. The role focused on increasing Customs' ability to identify risk, target and detect non-compliance and carry out enforcement.
Prior to joining Customs, Jamie worked for the New Zealand Intelligence Community. He has also worked for the London Metropolitan Police Service in various roles, including Special Branch and being based at Heathrow Airport and Scotland Yard.
Deputy Chief Executive, Finance, Technology and Infrastructure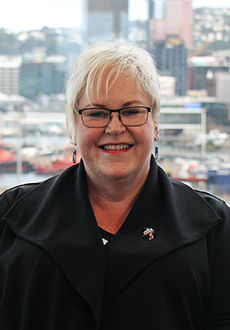 Sharon May is the Deputy Chief Executive Finance, Technology and Infrastructure and is responsible for Finance, Information Systems and Corporate Services. Sharon is also currently the Senior Responsible Owner for the New Zealand Traveller Declaration Programme.
Sharon joined Customs in 2019 and has more than 25 years' experience in public sector financial management, corporate planning and reporting and enterprise portfolio management working in Transport, Education and more recently at Inland Revenue. Sharon has a strong interest in system wide leadership and was one of the leads for The Treasury's financial development programme which seeks to increase strategic financial capabilities across New Zealand government agencies.
Deputy Chief Executive, Policy, Legal and Strategy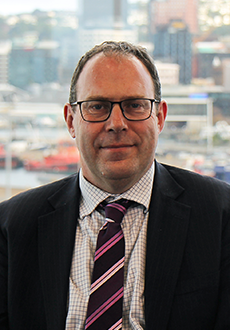 Richard Bargh is Deputy Chief Executive Policy, Legal and Strategy. The Policy, Legal and Strategy Group provides high quality advice on policy and legal matters to the Minister, Chief Executive, and Executive Board, and is responsible for regulatory stewardship and the development and oversight of Customs Strategy.
Prior to taking up this role, Richard was the Group Manager Revenue and Assurance at Customs, responsible for revenue collection, trade services and assurance. He was the lead for Customs' Covid-19 Economic Recovery Programme and was executive lead for Customs Trade strategy.
Richard joined Customs in 2005. He has over 25 years' experience in policy, project management and operations in the public sector. He completed an Executive Masters in Public Administration
in 2008.